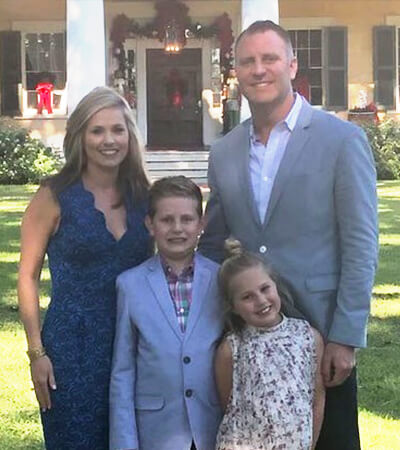 Meet Dr. Louis LeFebvre
After attending Louisiana State University and majoring in microbiology, Dr. Louis LeFebvre achieved early admission to LSU School of Dentistry. Following graduation, he practiced in a group family dental office in Houma, Louisiana.
Dr. LeFebvre and his wife, Janell, are the proud parents of a young, growing, family. They relocated to Ascension Parish from New Orleans in 2007. They love the quality of life and sense of community that are available here, and feel fortunate to have integrated so well into the community.
Main Street Dental Care is growing too. Dr. LeFebvre takes hundreds of hours of continuing education courses so that his growing patient base can benefit from the latest advancements in dentistry. He is also a member of numerous professional dental organizations.
When he's not in the office, Dr. LeFebvre enjoys traveling and spending time with his family. He's also an avid Saints and LSU Football fan. He looks forward to welcoming you to Main Street Dental Care!
We can't wait to meet you!
Meet Dr. Kris Ruebsamen, Our In-House Specialist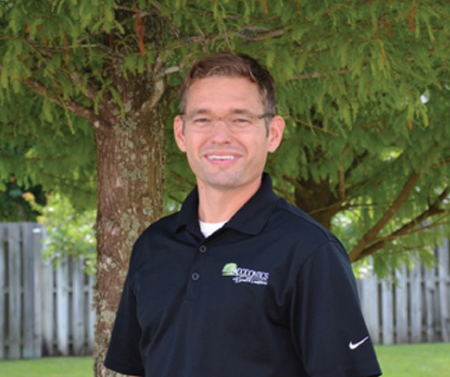 Dr. Kristopher Ruebsamen grew up in the Baton Rouge area and is a graduate of LSU and LSU School of Dentistry. His desire to provide patients with exceptional dental care led him to continue his education with a 2-year residency in the specialty area of endodontics (root canal therapy).
Dr. Ruebsamen prides himself on helping patients keep their natural teeth. His "quality over quantity" approach will have you leaving our office raving about the comfortable, thorough care you received from start to finish. Beneath the first and second layers of teeth, there's a pulp, or nerve, that delivers sensations to the brain, including heat, cold, and pain. Whether from decay or physical trauma, this nerve can become damaged and infected, which in some cases can cause pain. Dr. Ruebsamen is here to perform gentle root canal therapy, which removes the damaged nerve to relieve your pain and restore your oral health.
Meet Our Team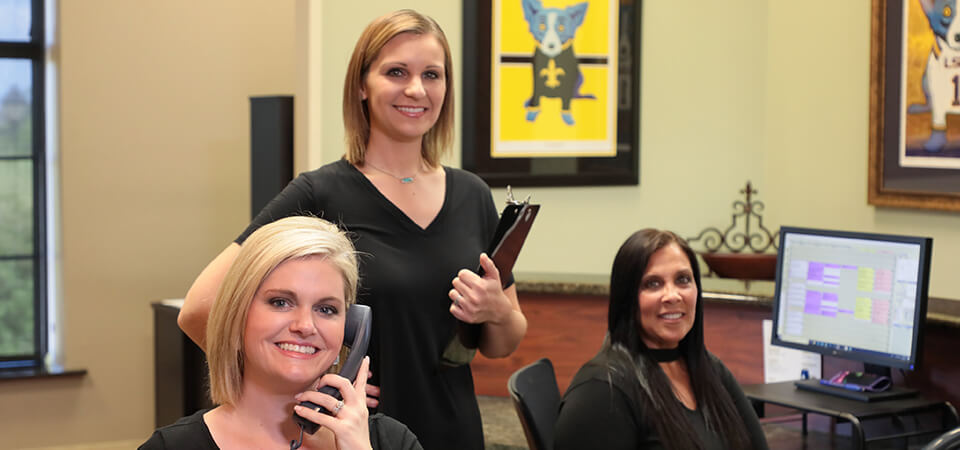 Meet Janell, Operations Director
Janell works hard to keep things running smoothly in the office. She has a business background and a bachelor's in business administration. Janell has primary responsibility for the practice's bookkeeping, takes on numerous HR responsibilities, and directs all marketing efforts. She enjoys working side by side with each member of the talented Main Street Dental Care team. When she's not in the office, Janell enjoys spending time with her husband and their two children.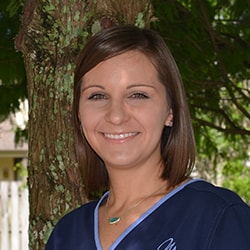 Meet Sandy, Front Desk
Sandy joined the Main Street Dental Care team in March 2017. She grew up in Franklin, LA and graduated from Hanson Memorial High School then went on to receive a Bachelor's Degree from LSU in Mass Communication. Sandy has 7 years of dental front desk experience. She lives in Prairieville with her husband and one son.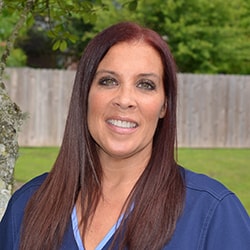 Meet Kathy, Front Desk
Kathy lives in Prairieville with her husband of 22 years and their 2 sons. A native from New York, she now calls Main Street Dental Care her home since January 2017. Kathy attended dental assisting school upon graduating from high school and work as a dental assistant for 3 years. She decided to work in the school system while she raised her children, but is happy to be back in the dental field!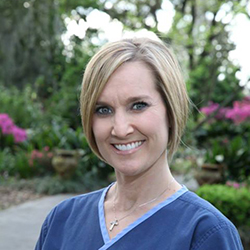 Meet Anne, Dental Assistant
Anne grew up in Convent, Louisiana and graduated from Ascension Catholic. After attending USL and Nichols, Anne decided to pursue a career in the dental field. With over 15 years of experience as a dental assistant, she's been with us since the very beginning and enjoys being a part of the Main Street Dental Care team. Anne lives in Gonzales and has two children.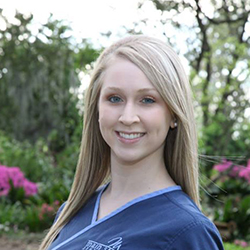 Meet Laura, Dental Assistant
Laura joined the Main Street Dental Care team in April 2009. She graduated from St. Amant High School and then pursued her career in dentistry by attending Ascension Community College, graduating in May 2008. She also has an Expanded Duty Dental Assistant Certification. She and her husband reside in Prairieville and welcomed their first child in March 2017. In their spare time together, they love to relax and spoil their two children and furry four-legged children.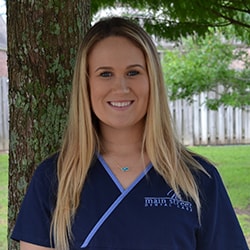 Meet McKenna, Dental Assistant
McKenna grew up in Southern California and relocated to Louisiana in 2016. She currently lives in Baton Rouge and spends her free time playing and cuddling with her fur baby, Charlie. She has a Bachelor's Degree in Biomedical and is excited about her new career as a dental assistant.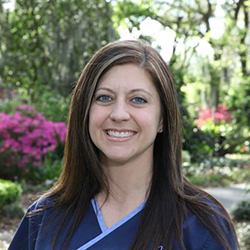 Meet Lori, Registered Dental Hygienist
Lori graduated from LSU School of Dentistry in May of 2005 with a Bachelor of Science degree in dental hygiene. She worked as a dental hygienist in the New Orleans area for about two years prior to coming to Main Street Dental Care. Lori, who is also Dr. LeFebvre's sister, moved to the Gonzales area with her husband in 2007, and she has been a part of Main Street Dental Care since its grand opening. Lori and her husband have two daughters, Layla and Eva.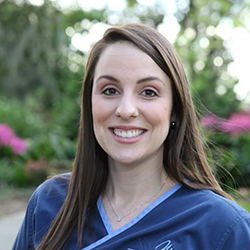 Meet Lynette, Registered Dental Hygienist
Lynette is originally from Houma, Louisiana. She received her bachelor's degree in dental hygiene from the LSU School of Dentistry in 2008. She joined our team in 2007 during our grand opening as an assistant while she was in school pursuing her dental hygiene education. Lynette is responsible for providing preventive dental care and dental cleanings for our patients. She enjoys reading, politics, embroidery, and spending time with her husband, Jake, and their daughters, Adelle and Julia. In their spare time together, they love to travel, and spoil their little girls.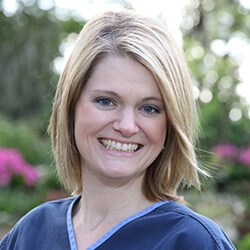 Meet Jessica, Front Desk
Jessica will be the friendly face to greet you as you walk into our office! Joining our team in 2010, Jess schedules appointments, files insurance claims, and provides a variety of services that keep our office running smoothly. Jess graduated from St. Amant High School and went on to earn a bachelor's degree from Southeastern Louisiana University in Education. She is a proud native to Ascension Parish and lives in Gonzales with her husband, two children, and Schnauzer.
Here's What Patients Are Saying About Us…
"I decided to have Main Street Dental Care take care of my dental needs because of the excellent service by Dr. LeFebvre and the rest of his staff. On all of my visits, I was always given such special treatment, always felt at home, and the staff treated me as if I were like family when I was there. Dr. LeFebvre transformed my smile with 6 month braces and changed my attitude from never wanting to smile to "WOW! I love my smile!" The continuity of care that I received at Main Street Dental Care was exquisite, and I would refer all of my friends and family to Dr. LeFebvre."
— Jacqueline S., Patient of Dr. LeFebvre who traveled from Terrebonne Parish for Six Month Smiles™ Braces.
"I had a bad experience growing up with our family dentist. Because of that, as an adult, I was unwilling to go to the dentist. I did not take care of necessary dental treatment and did not have routine exams for so long because of my fear. Ultimately, I had to have dental work done and chose to see Dr. LeFebvre. I was given several options to help make my visits more pleasant. The staff was great, and I am so much more comfortable now going back for my dental maintenance and treatment. I am not neglecting my necessary dental treatment anymore, thanks to Dr. LeFebvre and his staff."
— Kaye W., Patient of Dr. LeFebvre.
A Little More About Our Office…
A Clean & Safe Practice
Do you ever feel worried about cleanliness in dental offices? We understand your concern. We go above and beyond for you, exceeding the American Dental Association (ADA) and OSHA recommended standards for a clean and safe practice. We have a dedicated area with state-of-the-art sterilization technology where every instrument is wrapped, disinfected, and made ready before your visit. Each room is also sanitized between patients. You can rest assured that your safety and comfort are our top priorities. We worry about the cleanliness of our office so you'll never have to!
Education & Credentials
We are fully trained, skilled, and certified to provide you with the expertise you are looking for. Our team fulfills their responsibility to continuing education, attending dental conventions, seminars, and lectures to stay up-to-date on the latest dental products and procedures. We're always looking for ways to better serve you and your family as patients.
Information & Accommodations
We empower you to make smart choices for your oral health and smile enhancements through information and thorough consultation, easy and accommodating financing, and comfortable facilities and care. We also make sure that we are well informed about your medical history, current medications, and any other factors that might affect your dental health and treatment.
Kid Friendly & Sensitive
Habits such as teeth brushing and finger sucking are of primary concern to us, because they can greatly affect children's smile development in their teeth, gums, bite, and even their jaw growth. We understand that these habits must be treated with sensitivity and patience. At Main Street Dental Care, we are kid-friendly and kid-sensitive, so your child can enjoy visiting the dentist and learning how to take care of his or her smile. Our gentle manner will help your child feel at ease, encouraging a lifetime of healthy smiles.