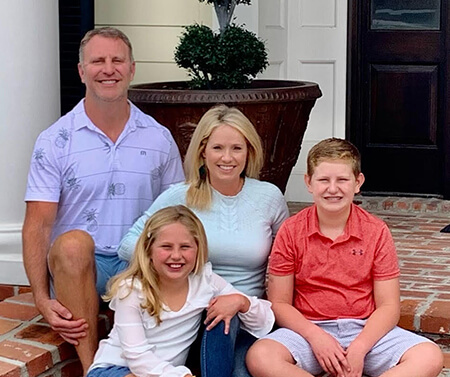 Meet Dr. Louis LeFebvre
After attending Louisiana State University and majoring in microbiology, Dr. Louis LeFebvre achieved early admission to LSU School of Dentistry. Following graduation, he practiced in a group family dental office in Houma, Louisiana.
Dr. LeFebvre and his wife, Janell, are the proud parents of a young, growing, family. They relocated to Ascension Parish from New Orleans in 2007. They love the quality of life and sense of community that are available here, and feel fortunate to have integrated so well into the community.
Main Street Dental Care is growing too. Dr. LeFebvre takes hundreds of hours of continuing education courses so that his growing patient base can benefit from the latest advancements in dentistry. He is also a member of numerous professional dental organizations.
When he's not in the office, Dr. LeFebvre enjoys traveling and spending time with his family. He's also an avid Saints and LSU Football fan. He looks forward to welcoming you to Main Street Dental Care!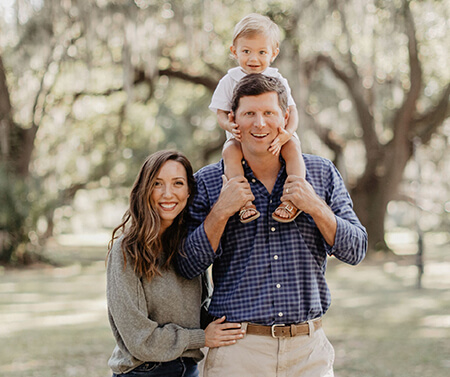 Meet Dr. Mandy Ford, DDS
Dr. Mandy was born and raised in Franklin, Louisiana. She earned her Bachelor of Science from Louisiana State University and her Doctor of Dental Surgery from LSU School of Dentistry. During her time at LSU School of Dentistry, she treated the homeless community through Ozanam Dental Clinic in New Orleans and has been active in volunteer work with the Louisiana Mission of Mercy. Dr. Ford is a member of the American Dental Association and the Academy of General Dentistry. She is a former high school science teacher and has worked as a general dentist with Louisiana Dental Center. Dr. Ford is married and has a two-year-old son and an eight-year-old golden retriever. She enjoys spending time with her family, tailgating, volunteering, and trying new restaurants.
She looks forward to meeting you and your family!
We can't wait to meet you!
Meet Our Team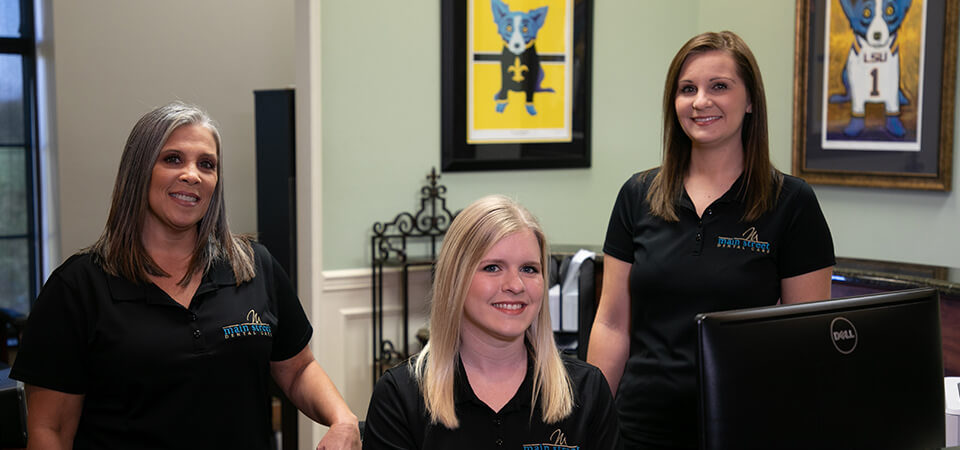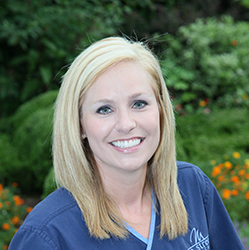 Meet Janell, Operations Director
Janell works hard to keep things running smoothly in the office. She has a business background and a bachelor's in business administration. Janell has primary responsibility for the practice's bookkeeping, takes on numerous HR responsibilities, and directs all marketing efforts. She enjoys working side by side with each member of the talented Main Street Dental Care team. When she's not in the office, Janell enjoys spending time with her husband and their two children.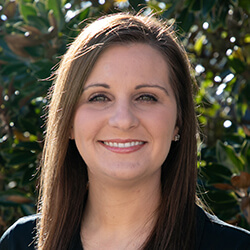 Meet Sandy, Scheduling and Insurance Coordinator
Sandy joined the Main Street Dental Care team in March 2017. She grew up in Franklin, LA and graduated from Hanson Memorial High School then went on to receive a Bachelor's Degree from LSU in Mass Communication. Sandy has over 10 years of dental front desk experience. She lives in Prairieville with her husband and one son.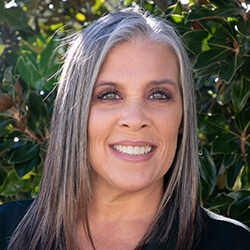 Meet Kathy, Financial Coordinator
Kathy lives in Prairieville with her husband of 22 years and their 2 sons. A native of New York, she now calls Main Street Dental Care her home since January 2017. Kathy attended dental assisting school upon graduating from high school and worked as a dental assistant for 3 years. She decided to work in the school system while she raised her children, but is happy to be back in the dental field!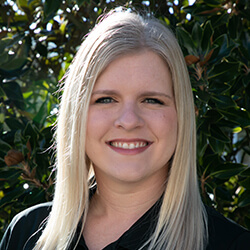 Meet Kelli, Front Desk
Kelli is a native of Prairieville. She joined Main Street Dental Care in September 2020. Kelli has worked in the medical field for 3 years and made the transition to the dental field when she returned to work after spending 5 years at home with her husband and two daughters.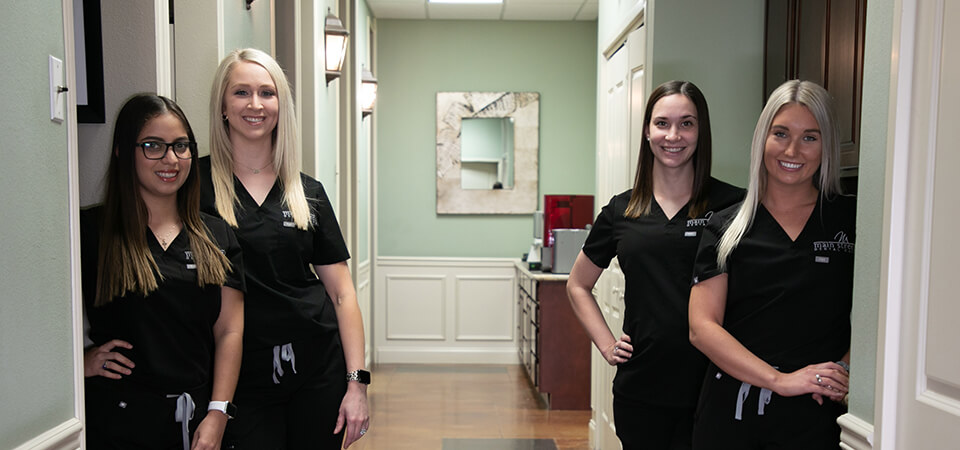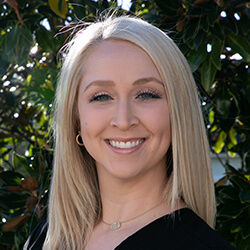 Meet Laura, Dental Assistant
Laura joined the Main Street Dental Care team in April 2009. She graduated from St. Amant High School and then pursued her career in dentistry by attending Ascension Community College, graduating in May 2008. She also has an Expanded Duty Dental Assistant Certification. She and her husband reside in Prairieville with their two children, Emerie and Cole. In their spare time, they love to relax and spoil their two children!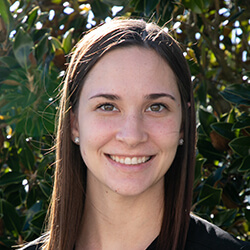 Meet Alexis, Dental Assistant
Alexis grew up in Belle Rose. She graduated from Assumption High School in 2018 and completed her Dental Assisting School in June 2019. Alexis joined Main Street Dental Care in November 2019. She has one daughter that she welcomed in November of 2020.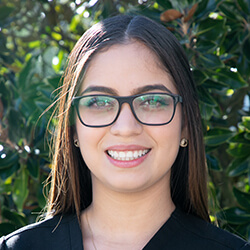 Meet Daphne, Dental Assistant
Daphne's life started in Guatemala, then moved to the United States in 2018. Upon arriving to the United States, Daphne self-taught herself the English language. After recently graduation from high school, she decided to pursue a career as a dental assistant and graduated from Accelerated Dental Academy. She joined the Main Street Dental Care team in August of 2020 and is excited to start her career here! Daphne resides with her husband and family pet in Reserve. Her free time is spent with her family.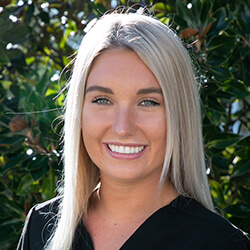 Meet Kamryn, Dental Assistant
Kamryn graduated from Medical Training college for dental assisting in 2019. She has been a dental assistant for over 2 years. She is currently enrolled at River Parish Community College to further her dental education. She joined the Main Street Dental Care team in August of 2020. During her free time, Kamryn enjoys spending time with friends and cuddling up to her pug babies!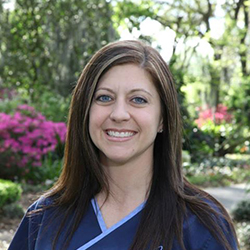 Meet Lori, Registered Dental Hygienist
Lori graduated from LSU School of Dentistry in May of 2005 with a Bachelor of Science degree in dental hygiene. She worked as a dental hygienist in the New Orleans area for about two years prior to coming to Main Street Dental Care. Lori, who is also Dr. LeFebvre's sister, moved to the Gonzales area with her husband in 2007, and she has been a part of Main Street Dental Care since its grand opening. Lori and her husband have two daughters, Layla and Eva.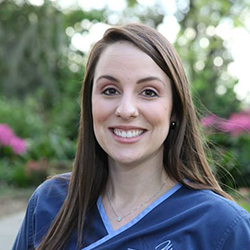 Meet Lynette, Registered Dental Hygienist
Lynette is originally from Houma, Louisiana. She received her bachelor's degree in dental hygiene from the LSU School of Dentistry in 2008. She joined our team in 2007 during our grand opening as an assistant while she was in school pursuing her dental hygiene education. Lynette is responsible for providing preventive dental care and dental cleanings for our patients. She enjoys reading, politics, embroidery, and spending time with her husband, Jake, and their daughters, Adelle and Julia. In their spare time together, they love to travel, and spoil their little girls.
Meet Dr. Kris Ruebsamen, Our In-House Root Canal Specialist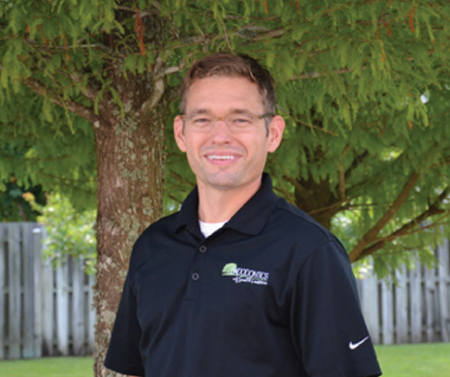 Dr. Kristopher Ruebsamen grew up in the Baton Rouge area and is a graduate of LSU and LSU School of Dentistry. His desire to provide patients with exceptional dental care led him to continue his education with a 2-year residency in the specialty area of endodontics (root canal therapy).
Dr. Ruebsamen prides himself on helping patients keep their natural teeth. His "quality over quantity" approach will have you leaving our office raving about the comfortable, thorough care you received from start to finish. Beneath the first and second layers of teeth, there's a pulp, or nerve, that delivers sensations to the brain, including heat, cold, and pain. Whether from decay or physical trauma, this nerve can become damaged and infected, which in some cases can cause pain. Dr. Ruebsamen is here to perform gentle root canal therapy, which removes the damaged nerve to relieve your pain and restore your oral health.